Winter is the right time to learn and discover new things, therefore during the winter months the visitors are welcome to learn more about the history of Jelgava through time and events that took place over 750 years ago via the interactive exhibits of the Tower. You can observe the snowy city landscape from the Tower's viewing platform or even see the wild horses in Lielupe floodplain meadows. On the 8th floor of the Tower there is a French restaurant that invites you to enjoy an exquisite meal in a retro atmosphere.
Send an electronic postcard! On the first floor of the Tower, in the tourist information center, anyone can send their friends and relatives a free virtual greeting - an electronic postcard from Jelgava the recipient will receive in their e-mail.
Jelgava, Akadēmijas iela 1, + 371 63005447, www.tornis.jelgava.lv
In winter the Jelgava castle smells of candles, gingerbread and chocolate! Here you can take part in the gingerbread workshop, Christmas letter workshop, create beautiful candles and taste hot chocolate with the Lady of the Court! Find out more.
Jelgava, Lielā iela 2, +371 63005617, www.jelgavaspils.lv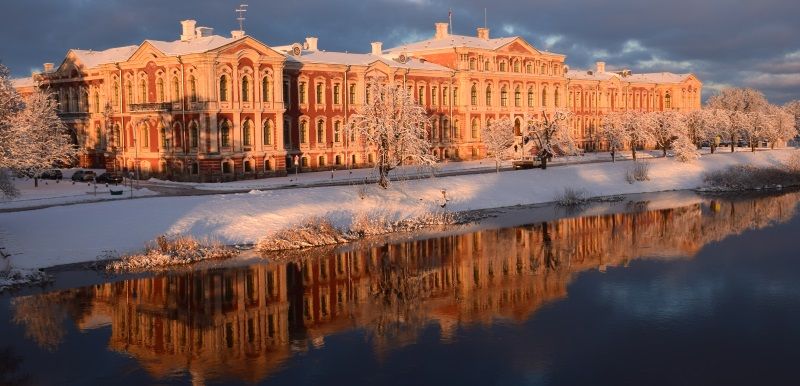 During winter the lovers can visit the exhibitions in the museum:
The Latvian Red Cross exhibition.
International exhibition "The Founders of Independent States - Latvia and Lithuania - in Jelgava Gymnasium"
Exhibition "366 drawings - one for each day". Author Kristīne Graudule - Putniece.
February 2017 Exhibition "Rasa Kalniņa-Grīnberga. Sculptural Work."
Exhibition "Signs of World War I".
Jelgava, Akadēmijas iela 10, +371 63023383, www.jvmm.lv
The visitors are also welcome in the house of Ā.Alunāns, where they can learn about the creative heritage of the father of the Latvian theatre in a romantic 19th century atmosphere, simultaneously strolling through the exhibition of artworks and enjoying the atmosphere of Alunāns family.
Jelgava, Filozofu iela 4, +371 63021180, www.alunans.lv
Starting off the program of memorial events marking the centenary of the Christmas battles, the Christmas Battle Museum invites everyone to a free tour every Saturday in December (4, 11, 18) at 12.00.
Please note! From January until May 2017 the indoor exhibits of the Christmas Battle Museum will be closed on Sundays and Mondays. The opening hours on the other days are from 10 to 16.
Christmas Battle Museum, the Latvian War Museum branch , Jelgavas municipality, Valgundes parish, "Mangaļi", +371 28349259, 67228147, www.karamuzejs.lv
Eleja Tea House in winter - a true fairy tale!
In winter the Eleja manor park has a special charm and the Eleja Tea House acquires a romantic wintry mood - it is available for visitors also during the winter with prior booking. For example, it can be a wonderful place for a photo shoot or a stop for the newlyweds or in case of other special event.
More information and booking by phone 26128853 or e-mail See e-posti aadress on spämmirobotite eest kaitstud. Selle nägemiseks peab su veebilehitsejas olema JavaSkript sisse lülitatud.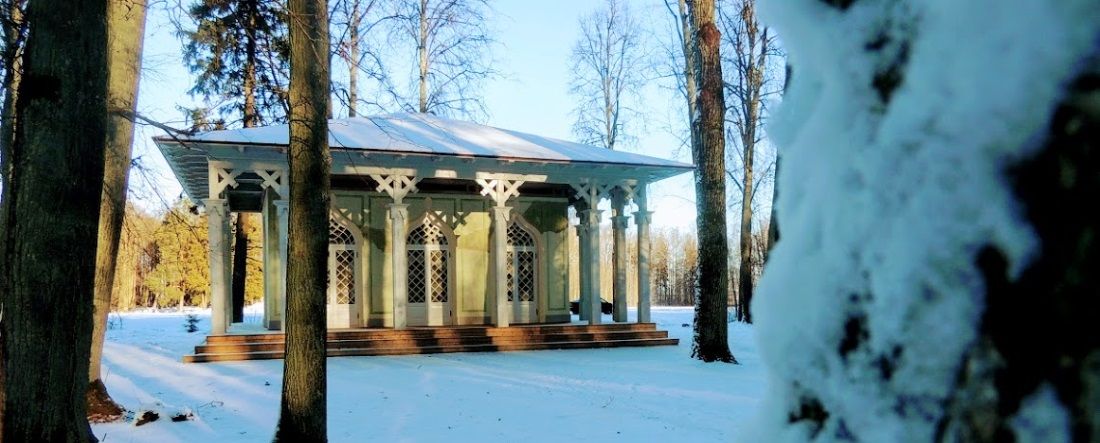 Skating rink on Pasta sala
Jelgava public skating rink between the Driksa river and Lielupe on Pasta sala will be open every day if the weather conditions allow. The skating times are divided into one-hour intervals: four skating sessions are available during weekdays and five sessions are available on weekends and holidays. During winter season there are separate skating sessions provided for skating with hockey sticks and it is possible to rent the rink for entertainment or hockey tournament. The rink offers skate rental.
More information, opening hours and skating time schedule www.zoc.lv, tel. +371 20367677.
Jelgava Ice hall, Rīgas iela 11.
More information, opening hours and skating time schedule: +371 63007220, www.skzemgale.lv
Ozo Hall
Public ice skating, ice area rental, rental skates, figure skating training, sauna.
Ozolnieki, Stadiona iela 5b.
More information, opening hours and skating time schedule: +371 63050615, 26604863, www.ozohalle.lv

Artificial Hill
When the ground is covered by a blanket of snow, it is time to get your skis and go for a proper ride with cross-country skis in Ozolnieki near the artificial hill. Here a dedicated 2.5km ski route is available to the lovers of winter activities if the weather conditions are right. While children can enjoy the winter pleasures by flying down the hillside. The skiing equipment and everything else necessary for the winter fun must be provided by visitors.
Ozolnieki
Wintery rides in horse-drawn sledge and on horseback!

When the winter snow covers the ground Jelgava area offers a magical winter adventure - a ride on a horse-drawn sledge. It will be a beautiful addition not only to individual entertainment and leisure events, but can also bring a little bit of unforgettable magic together with colleagues or during celebrations.
Enjoy sledge-riding or horseback riding along snowy forest and country roads.
"Reinas zirgi", Lielplatones parish, +371 26378639
ZS "Bērziņi", Valgundes parish., +371 26217064
Winter horseback riding also offered by:
Horse farm "Princis", Ozolnieku municipality., Cenu parish., Brankas, +371 26563936, 20206039;
Stable "Ormaņi", Jelgavas municipality., Valgundes parish., Tīreļi, +371 28677844
Sauna rituals for well-being
Sauna ritual with various herbal brushes, infusions and other sauna rituals will provide a special enjoyment to the body and spirit during the winter months. Enjoy the sauna rituals in:
Enjoy a leisurely and romantic holiday in winter!

Enjoy a romantic and leisurely holiday in a four-star hotel at the heart of Jelgava. Jelgava, Lielā iela 6, +371 63026193, 63023349
At the bank of Ērmiķi career, surrounded by forest, anyone can enjoy the winter landscapes for inspiration and relaxation. Jelgavas municipality., Svētes parish., "Grantiņi 1"
Enjoy a meal from the special winter menu!

Try the winter menu in the restaurants and cafes in and around Jelgava and enjoy special wintry dishes and drinks.
Jelgava city
Family restaurant "Hercogs", Krišjāņa Barona iela 3, +371 63024188, 27833219
Restaurant "La tour de Marie", Akadēmijas iela 1, +371 28837731, 63081392
Bistro and bakery "Silva", Driksas iela 7/9, +371 63084899, 29266586
Tavern "Istaba", J. Čakstes bulvāris 7, +371 63025909, 29507108
Tea house "Silva", Pilssalas iela 2a, +371 22119119, 29266586
Jelgava County
Cafe "Zemnieka cienasts", Jaunsvirlaukas pag., Rīga - Šauļi 43 km, +371 63058443, 20455402
Cafe "Pūteļkrogs", "Pūteļu krejotava", Zaļenieku pag., +371 63011900, 29255010
Cafe "Grantiņi", Svētes pag., "Grantiņi 1" +371 26446422, 26537571
Ozolnieki County
Discover the local flavors!
Hardworking folks are laboring in Jelgava, Jelgava municipality and Ozolnieki municipality and here a large variety of local goods and treats are made that are available for tasting. Travelers are encouraged to visit the local companies and farms, where the hosts will welcome you, tell you about their products and you will be able to taste and purchase them. Visits and degustations must be booked in advance.
Hard candy workshop - Jelgava, Rūpniecības iela 1A, +371 25664748, 29851426, www.karameludarbnica.lv
Mālkalni Family Farm "Blūdži"- Jelgavas area, Sesavas parish, "Blūdži", +371 27114820, 29931416
"Peppermint House"- Jelgavas area, Vilces parish, "Terēni", +371 26394062, 29473042
"The Garlic World"- Olaines area, Olaines parish, Uzvaras līdums, Annas, +371 29206015
Blankenfeld manor - Vilces area, Jelgavas parish, +371 27810348, www.blankenfeldesmuiza.lv
Goat Farm "Līcīši"- Ozolnieku area, Cenu parish, +371 26537993, www.licisi.lv
Svēte Bakery - Jelgavas area, Svētes parish, "Vecūdri", +371 20001818, 28663183, www.svetes.lv
Healthy food and lovely treats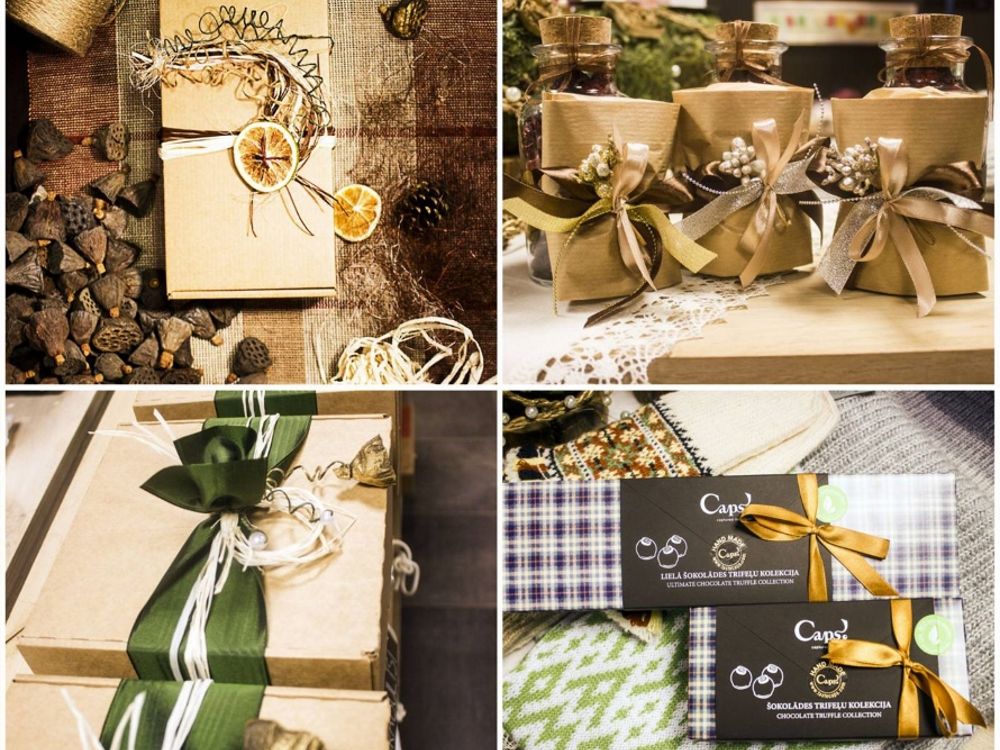 Find the event calendar for 2017 here.