"I'M UNITY", Ltd.  is a Latvian enterprise founded with the aim of developing, producing and selling natural nutritional supplements based on berries and plants grown in Latvia.
---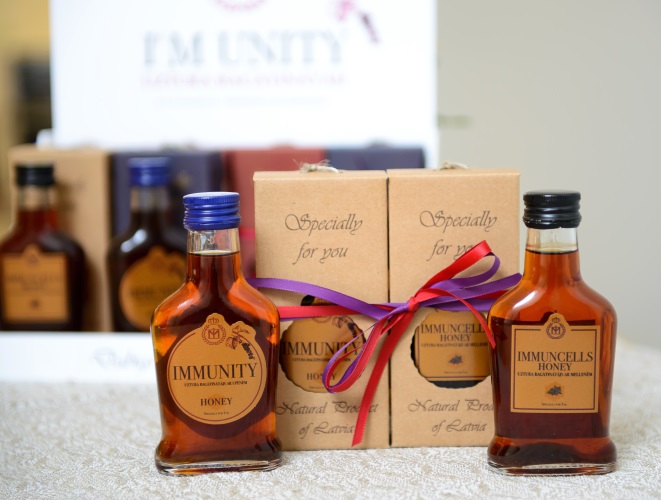 Currently, the company offers two products of Immunity Honey (blackcurrant Tincture) and Immuncells Honey (blueberry tincture). The packaging is designed to make a unique gift for you.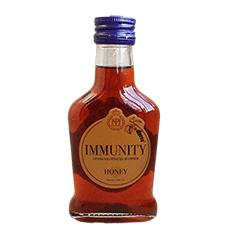 If you want to strengthen immunity, prevent headaches and promote blood circulation - Immunity Honey would be the best choice.
If you want to calm the nervous system, improve vision, heart function and promote digestive system - Immuncells Honey would be the best choice for you.
Both tinctures have been produced over a period of six months. During this time, the tincture or extraction is obtained from berries and matured in oak barrels, finally adding honey and vitamin C. All the natural ingredients work harmoniously together and their properties provide you with everything you need to be healthy and well.
Tours
Adult groups of 5-40 people are welcome to visit the factory and taste the produce. Please book in advance.
Prices
2 EUR per person.