---
Activity areas are built in zones and according to three different age groups, giving each of them the name of a Latvian animal: "Eiropas ūdrs(European otter)" and "Lielais susuris(Great dormouse)" - for 1-3 year old children, "Āpsis(badger)" and "Ziemeļu lūsis(Northern lynx)" - 2-6 years for children, "Lidvāvere(flying squirrel)" - for children aged 6-12. In total, Uzvaras Park has seven activity fields, divided into active and exploratory. The active areas have activity equipment suitable for children's age - obstacle courses, air trails, tunnels, swings, trampolines, climbing wall and slides. In turn, in the cognitive squares, it is possible to get acquainted with various natural materials, for example, the feeling in the garden and the feeling trail - cones, tree bark, branches and even cocoa bean bark.
The park will be open daily from 07:00 until 23:00.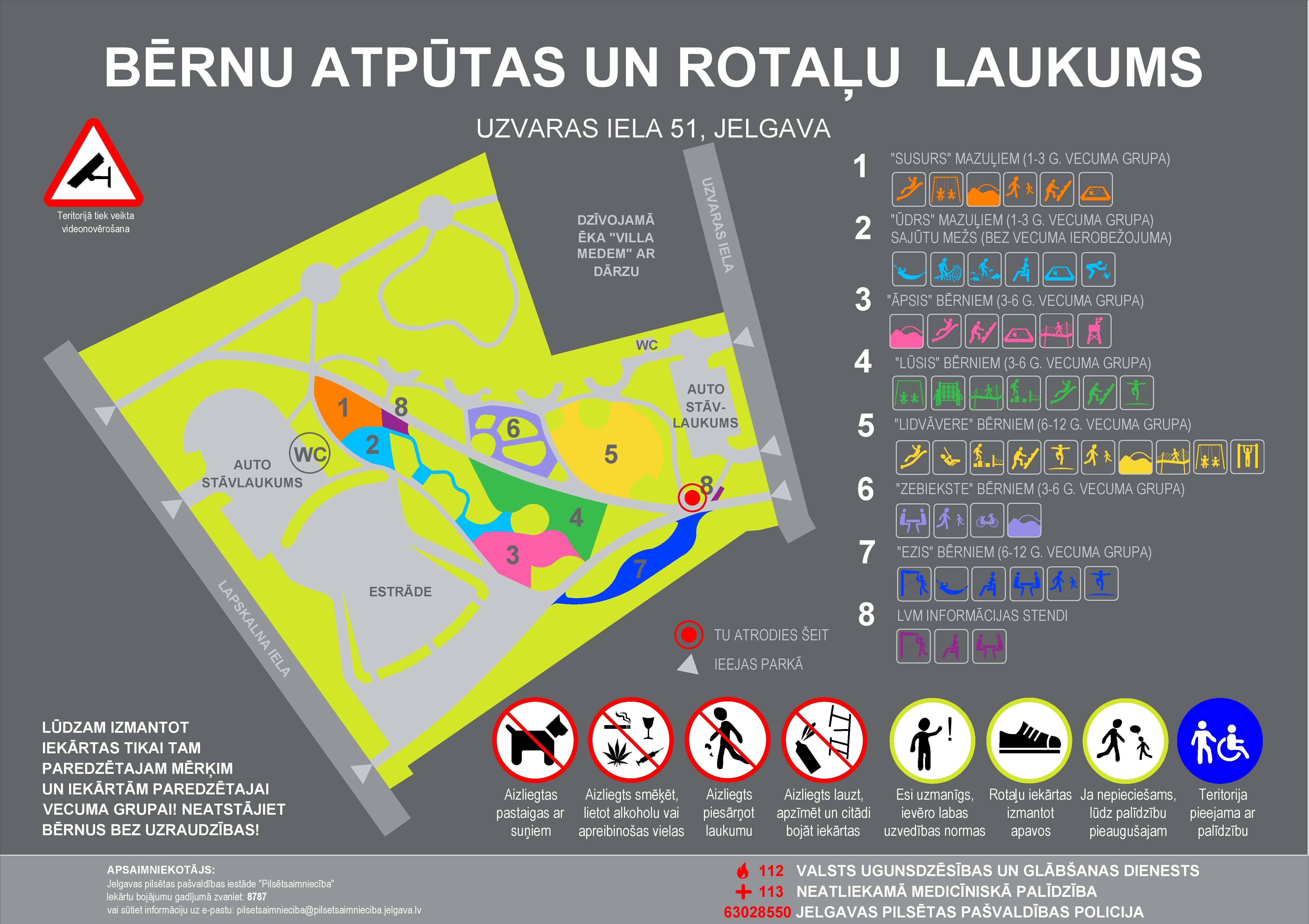 Parks turpmāk būs atvērts katru dienu no pulksten 7 līdz 23.